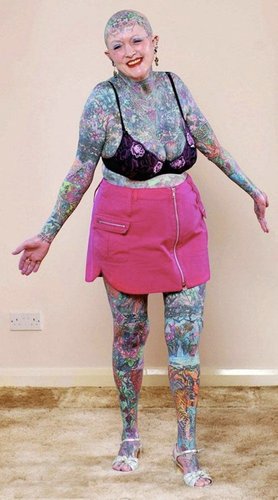 Terrence Handscomb – 7 February, 2014
If the drive of historical post-object conceptualism was to abandon the object and the aesthetic cult of materials, emancipate art from the museum and relocate the work of art to localized site-specific investigations involving the extraction of concept, then its post-conceptual legacy seems to be one that reclaims the art object and reassign it aesthetic and material commodity, while reaffirming the (erroneous) importance of place in the museum.
There is a cultural and intellectual gap riven between an eagerness to see New Zealand arts culture as a viable transnational force and the self-conscious, anti-intellectual, self-reflexivity that tends to localize and aestheticize the meaning of indigenous (occurring naturally in a particular place) New Zealand contemporary art. This fragmented non-in-between, not-this, not-that space, I (elsewhere) call the "pseudo-dialectic zone" of art. This is a zone which, not unlike the curatorial agenda of Freedom Farmers: New Zealand artists growing ideas (Auckland Art Gallery Toi o Tāmaki, 26 October 2013-23 February 2014, curated by Natasha Conland), remains critically unintelligible. I suspect that this is because of the ontological disruption of "place" and the postconceptual elevation of the object in contemporary art. It is no accident that the curatorial mandate of Freedom Farmers emphasizes "place" in contemporary New Zealand art.
Of course, any notion of cohesive contemporaneity is a modernist myth which, in its naïve iterations, usually entails the idea of serial temporalities and the homogeneous evolution of things, albeit punctuated by Hegelian Aufhebungen. Contrary to this, the space-without-place that I am advocating here, is one in which the contemporaneity of art, or the contemporaneity of anything for that matter, rapidly degrades into a 'heterochronic' disruption of normative historicity. This condition usually entails the collapse of any consistency that may otherwise give long-standing order and meaning to a particular history or oeuvre. The language of the pseudo-dialectic zone is fractured and inconsistent and it is usually unrecognizable in its time. The pseudo-dialectic zone is always untimely, but ironically this entails a certain mutation of 'freedom:' the forbidden jouissance of the symptom. The pseudo-dialectic zone is always out of place, singular, unanalyzable and its symbolic order is usually without ratifiable objects: the pseudo-dialectic zone, is always unsited.
Colin McCahon, the most beloved father of New Zealand modernism, is one of the few New Zealand artists to elevate the zone, but his suffering was immense. This is, in part, due to the untimeliness of his work and his inability (or unwillingness) to unsubscribe the unconscious ontological tyranny of Being woven tightly into the symbolic fabric of Catholicism.
Although McCahon's work could generate its own singular space, he never really understood the power of the site-as-symptom and the unanalyzable meaning of the jouissance that characterizes it. The totemic elevation of the name-of-the-Father always requires personal bloodletting at the point-at-infinity, beyond which the symbolic fabric of McCahon's God-talk would have otherwise frayed into meaninglessness. McCahon's textuality was meaningful, but its textual consistency that did not allow him to transcend its intrinsic flaws. Like Samuel Beckett's unnamable "I," McCahon was unable to name the unnamable, simply because, in his Christian earnestness, he failed to recognize the resistance of ordinary language to signify those things that have no tangible referents. In other historical milieux, a post-object art resolution could instigate a site-as-symptom, abandon the object, extract the concept and name any remaining void with invented names for nothingness. In the words of Maria Wyeth, the tragic protagonist of Joan Didion's postmodern novel Play It As It Lays: "I know what"nothing" means, and keep on playing" (84).
Maria, unlike Beckett's unnamable "I" has, at the edge of the frayed symbolic fabric of her world, discovered the ill-founded logic of going-on that marks the emotional void left by the irretrievable loss of the symbolic object: her Hollywood success.
Elsewhere I characterize the modality of radical nondeterminism and the logic of going-on as mathematical functor categories of terminal coalgebra whose 'objects' are ill-founded worlds with smooth maps between them (Sinthôme: a mutant automaton in an ill-founded world, unpublished doctoral dissertation, 2011). The collapse of consistency and the corresponding separation of object and concept, also marks the ordinal limit of going-on: "if there were a thing" (151). The point of collapse is ontologically located in a site without perimeter and any corresponding theory of surfaces would need to be coalgebraic and higher dimensional: "mathematics, like death, never makes mistakes, never plays tricks."
The lost object of Beckett's self-reflexive "I, say I" (3) and the circularity of his failure to go on, not only marks the edge of consistent reason and the forbidden jouissance of silence, but it also marks the beginning of the end of the utopian rebellion of the modernist project. If the drive of historical post-object conceptualism was to abandon the object and the aesthetic cult of materials, emancipate art from the museum and relocate the work of art to localized site-specific investigations involving the extraction of concept, then its post-conceptual legacy seems to be one that reclaims the art object and reassign it aesthetic and material commodity, while reaffirming the (erroneous) importance of place in the museum. The upshot of normative relationships between postconceptual art and the politics of its appearance, requires that the "ineliminable but insufficient character of the aesthetic dimension" (36) gives the work of art unavoidable post-autonomous meaning that is exegetically determined by its place in well-founded social space.
The historical tension between New Zealand's post-object art history and its more recent postconceptual elevation of the art object is evident in the art included in Freedom Farmers. This is a show that touts a new generation of New Zealand "leaders" and "influencers." These practitioners, so the story goes, are no longer a generation of young emerging New Zealand artists. These are the "children of the 1970s" whose "cynical doubt" brings focus to the utopian optimism of their parents' generation. In doing so, they bridge the gap between "those who helped break open the social fabric of the 1970s and those who never knew it," but it seems also to precociously herald not only a new coming of age of New Zealand art, but also the emergence of a new order of New Zealand artists: always a generational occurrence.
At first, this conceit (remember, this is Conland's own generation) seems to mark the rite of passage of the not-so-young, who at the late end of not-being-entirely-established, have not yet themselves hit the fabled mid-career plateau experienced by many older New Zealand artists. It is instructive however, that et al., who is a generation older than the other artists (except for Wayne Barrar), is included in Freedom Farmers. This demonstrates not only the unresolved curatorial intention of the exhibition, but it also exposes the extent to which curatorial agendas can be diluted and manipulated to serve local loyalties. Ironically, et al.'s many to many (2013, in collaboration with Sean Curham) is one of the few works in the exhibition that shows enough maturity to engage with difficult (global) issues and other themes that do not tie her work to the task of unravelling the historical contradictions of the generation of her parents.
However, the longstanding formal derivativeness of et al.'s installations is not extenuated by the pertinence and timeliness of its content. The force of et al.'s work is due to its industry, which over a number of years, has become burdened by reiteration and the derivativeness of its neo-Beuysian materiality. As a consequence, the content and intention of many to many becomes unavoidably damaged by the forces of associativity carried by the historical traces of derivation. Moreover, the content and intention of the work risks appearing, to European and North American audiences at least, to be humorless, self righteous anti-EU (and by association, anti-US) stone-throwing, that is too earnest to be incisive.
Having said this, M. Tweedie (for good reason, I am not engaging in her pseudonymous silliness) is the only artist in Freedom Farmers defiant enough to (typically) refuse to provide an artist's exegesis of her work, or agree to an interview, for the exhibition publication; a twenty-four page A3 size pamphlet, which appears to be the only exhibition publication. This refusal highlights the conspicuous absence of a strong text - there is a brief introduction - that clearly identifies the curatorial intention of the show. Nor is there any overarching explanation of its curatorial agenda. Rather, this responsibility is relegated to the artists through a collection of interviews and statements, petitioned by the curator. New Zealand artists, with some obvious exceptions, are notoriously bad at explaining their work beyond laconic descriptions of materials, motivations, intentions and production contexts. Although the interviews with Ava Seymour and Francis Upritchard provide some insight into Conland's curatorial intention, the absence of an adequate text leaves many of us wondering what Freedom Farmers: New Zealand artists growing ideas is actually about, with no real clues being provided by the exhibition's nutty title.
This absence contributes to my longstanding gripe: New Zealand culture deserves braver, stronger arts institutional leadership; intelligent leadership, which is capable of transcending the pressures of local loyalties, the expectation of our state patrons - especially at Venice; strong cultural leadership that is capable of making critical analyses and statements about New Zealand's cultural condition in clearly and decisively well curated shows. The inconsistencies and lack of clarity of Freedom Farmers' curatorial intention exacerbates this.
In a global economy that afflicts 99% collateral damage from the upward flow of capital, and widespread state and corporate kleptography (the clandestine stealing of personal information, in which the New Zealand government is complicit), Freedom Farmers with its localized, narrow historical characterization of 'freedom,' seems hopelessly out of touch with what is needed to make plausible, pertinent, meaningful and gutsy curatorial statements. Sadly this condition, with some exceptions with some obvious exceptions (Adam Art Gallery and possibly City Gallery Wellington with a new curatorial mandate), is widespread in New Zealand's arts institutions. New Zealand artists can be a timid lot and annoyingly, we seem to tolerate curatorial mediocrity in exchange for meagre to middling rewards (getting in a show). As a culture, our understanding of art suffers because of it, while at the same time, our horizons of expectation become hopelessly localized and our work derivative: the work of Dan Arps, and to a lesser extent, et al., Stella Corkery and Tessa Laird being the most noticeable examples of this in Freedom Farmers.
After Venice 2009, I thought if I ever saw another one of Francis Upritchard's Hobbits-with-hard-ons (an unintentional but perfectly good metaphor for the populist self-image of New Zealand's cultural significance on a world stage), I would have to go somewhere and jerk off. Given the local admiration of her 'internationalism,' and the accessibility of her craft, to include the work of Francis Upritchard in Freedom Farmers, doesn't require much curatorial courage. Nevertheless, there is something theoretically engaging about her work: the postconceptual primacy of the object. Admittedly, and contrary to my political and theoretical objections, I find Upritchard's seduction-by-materials difficult to resist and I admire the virtuosity of her craft, both in spite of and because of, its classicism. Yet, the 'failure' of conceptualism in late twentieth century proved that if aesthetic materiality is a necessary component of art, then it is not a sufficient one. The post-object advocacy of the 'idea' and its site-before-medium specificity, still has legacy force and this works against Upritchard's sort of objectification. It also locates her "not-utopian," "not-dystopian," "sculptures-not-Barbies" on shifting historical ground.
These objects are bodies without sites (in a Badiouian sense), which effectively negates the conceptualization of place, body and site by driving its meaning within close range of the objects' aesthetic, and therefore emotional, auras. Moreover, each of her babies-in-situ is so aesthetically invested with material integrity that their meaning binds the subjectivizing of space so closely to their form, that the entire installation is smothered in a field of conceptual agoraphobia. At the same time, this force inexorably drives the derivable meaning of each object into deep zones of diegetic intension (correctly spelt). This rives a gap between the potential of each object to bear critical narratives and the diegetic ransom of their significant aesthetic investment. Nevertheless, the postconceptual diminution of analytical categories and isms (as Peter Osborne puts it), insulates Upritchard's sort of art from critical meditation. This allows her work quotidian credibility and gives it place in a transnational art industry bloated with accessibility. This completely localizes Conland's mandate: the gallery is a place where something may "take place."
Art quite capably takes place (in the sense of purloining, occupying or dominating social space) and this is often enabled by the way in which the spectator experiences the highly moderated "constructive intent with which galleries expose works" (38). This is evidenced by how effectively Upritchard's little people take place. They do so by contracting the ambient space of the gallery, condense it around each of their bodies with such aesthetic intensity that the ontology of location is inextricably extended it to other safe zones: the market place with its cult of monied patronage.
Note: Two outstanding works in Freedom Farmers are Shannon Te Ao and Iain Frengley's Reading While Driving and Speaking Poems in the Dark (2013, two-screen site-specific video performance) and Louise Menzies' Tablet (2013, 16mm film loop installation). A full exploration of each is deserving but beyond the scope of this essay. This discussion could explore issues including; liberal sentiment in New Zealand postcolonial identity, POCO museum mandates, how constitutional tribalism and legalism is replacing anthropological models of indigenousness and how the upward flow of capital within corporate iwi will increasingly define Maori art and identity. On the other hand, the theoretical elevation of the subjectivizable body, the diminution of site-specificity and its relocation to the museum, the destructive representation of the performative site by museum-based moving image projections, are themes that could also drive a discussion.
My use of the tern "postconceptual" in art draws heavily on the philosophical explorations of Peter Osborne in his excellent book Anywhere or not at all: Philosophy of Contemporary Art (Verso, London, 2013). Osborne's book is well reviewed by Antonia Birnbaum in "Extra, extra, read all about it! Contemporary art is postconceptual," Radical Philosophy 183 (33-39), Jan/Feb 2014.
The quote that starts "mathematics, like death …" is from We , a 1921 dystopian novel by Russian novelist Yevgeny Zamyatin (1884 - 1937); cited by Finn Burton in Radical Philosophy 183 (2). The Beckett quotes are from Samuel Beckett, The Unnamable, New York: Gover Press Inc, 1970 page numbers in brackets). The Didion quotes are from Joan Didion, Play It As It Lays, New York: Farrar, Straus and Giroux, 2005 (page numbers in brackets). All other quotes are my own writing (no page numbers cited), or due to Birnbaum's review of Osbourne (page numbers in brackets).
Terrence Handscomb