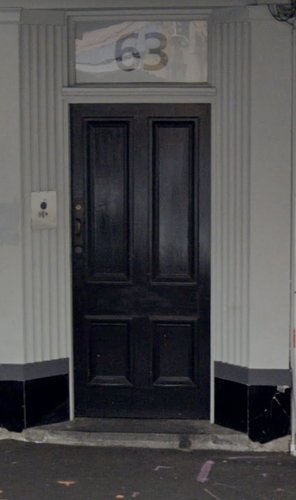 Terrence Handscomb – 1 December, 2020
In her wonderful little book of six short essays, acclaimed essayist and novelist Zadie Smith writes: "Suffering has an absolute relation to the suffering individual—it cannot be easily mediated by a third term like 'privilege'. If it could, then the CEO's daughter would never starve herself, nor the movie idol ever put a bullet in his own brain." (Zadie Smith, 'Suffering Like Mel Gibson,' in Intimations: Six Essays (London: Penguin Random House, 2020, p33).
What a silly title. Of course we all know what happened at Mercy Pictures: two days before the exhibition People of Colour closed at the new Mercy Pictures gallery on Pitt Street, a bunch of artist millennials became infuriated by the show, and all hell broke loose when they complained to the press and it all went viral. The New Zealand art community was treated to displays of anger, vitriol, toxicity, side taking, offence taking, calls for apologies, refusals by supporters to distance themselves from the show and a most bizarre spate of white-confession neuroses from gallerists and others, that up until now, have been largely absent from New Zealand art.
The artists' collective that is Mercy Pictures has for some time been detested by many young Auckland artists. This indignation has been further aggravated by the fact that Mercy Pictures has, up until now, attracted interest from serious patrons and this has riled the collective's many adversaries. For those close to Mercy Pictures this is an old history, but ongoing resentments have continued to fester in the idea that the gallery was a happy little clique of white privilege; especially since it was widely believed that the parents of some of the collective members helped fund the venture. The fact that the principle members of the collective are of mixed ethnicity is overlooked because the issue here is identity and Mercy Pictures is simply too white. The People of Colour debacle was just waiting to happen.
Mercy Pictures is neither Artspace Aotearoa in its current incarnation, nor is (or was) it St. Paul's Street Gallery in any incarnation. Mercy Pictures is quintessentially white. Their identity is white, their art, their values, their dress sense, their Instagram presence, their image that they communicate to the art world, all are enabled by what their many detractors identify as their white privilege, and this has offended a large swathe of the Auckland art community. The underlying idea is of course identity. Being cis, white and privileged is enough to be hurtful to those who are not cis and white and therefore not privileged. If you doubt this idea has traction, then checkout the InstaGram presence of Lourdes Vano @lourdes.vano (the young Pasifika Green Party candidate for Manurewa in the 2020 national elections) for clever vilifications of white privilege.
The principle argument against People of Colour goes something like this: placing the images of Nazi swastikas near to the image of a Māori flag, meant that Māori, Jewish, and other nonwhite peoples were hurt and offended by the referential seriousness of such cultural error. The horrendous evil that the Nazi swastika embodies, and continues to embody in neo-Nazi extremism, outweighs any argument for its legitimate use, such as critical irony or satire—es gibt keine legitime Verwendung des Nazi-Hakenkreuzes.
In cults of the individual, like those which pervade the art world, incendiary political upsets can quickly get personal and the explosive public reaction to People of Colour is no exception. But in a New Zealand arts climate where identity is valued above fact and an accusation is as good as a conviction, People of Colour provided the perfect battle ground for long simmering tribal belligerencies to explode.
In a rebuke to "Hoist that Rag," EyeContact editor John Hurrell's supportive review of People of Colour, a number of artists and writers called out Hurrell's refusal to recognise the deep cultural and social offence that had been committed, and that he should disassociate himself from the show. Hurrell's refusal to budge meant that he lacked proper empathy for the offended and this was met with further angry rebukes. A number of writers and artists demanded that their contributions to EyeContact be removed.
Commenting on Hurrell's review, artist Sriwhana Spong tied the critic's recalcitrance to not only his white privilege but also the general incapacity of privileged whites to see beyond the limits of their own biases. By ignoring the deep offence that People of Colour assailed upon Māori, semitic peoples, the LGBTQ+ community and other racial, social and gender identities, the supporters of People of Colour have failed to openly acknowledge the offence the show had generated. This is because the show's supporters have instead chosen to focus on such dated and culturally blinkered ideas as artistic freedom and the rights of artists to say and do whatever they want in the name of free artistic expression. If the supporters of People of Colour properly understood the real issues surrounding race, gender and identity, then they would readily apologise to the offended, abandon their recalcitrance and decry the show.
As I see it, this sort of thinking has become extremely street savvy. It has learned how to weaponise guilt in ways that require very little intellectual finesse. A Kafkatrap, named after famed twentieth-century writer Franz Kafka, is a rhetorical device which induces a sense of guilt in an accused. It does so to the extent that any denial is deemed an admission of guilt.
When it comes to certain questions of race, power and privilege in a postcolonial setting, an accusation is usually all that is needed to diminish the power of the privileged. Such a Kafkatrap works something like this: Person 1, "All whites are racist. You are white therefore you are racist." Person 2: "Yes I am white but I'm not racist. Some of my best friends are not white." Person 1: "Only a racist would say that. Only racists deny their racism."
Once trapped, an accused's plea of innocence is an ineffective defence. Denial does not work in a Kafkatrap because it is invariably deemed an admission of guilt. The only way out of a Kafkatrap is to not step into one in the first place. In other words, stay out of social media and always stand just out of range. Do not commit to any standpoint that opposes the mob. Failure to do so will see the hounds of hell rising up to bite you, because therein lies the real power of cultural revanchism.
❦
Engaging with social media can be brutal. Especially when it is you who happens to be the one everyone else wants to troll. Social media has become a place where baiting and bullying are commonplace, and serious scholarly activities—such as Critical Race Theory, De-colonisation Theory, Queer Theory, Standpoint Epistemology, Grievance Studies, Trauma Narrative and so on—can be quickly reduced to a number of sharpened assaults in which a few dominant keywords, like "white privilege," play a significant role.
So when People of Colour provided Mercy Pictures' many adversaries with enough probable cause of a racial and cultural kind, they pounced. They were quickly joined by others with cultural and racial grievances of their own and things quickly escalated.
If it wasn't for the degree of collateral violence, including serious death threats, police involvement and fake Instagram accounts, the ongoing episode of recrimination and resistance would seem comical. However, any attempt to laugh off the matter was widely deemed to be further proof of the sort of cultural privilege that affords such levity.
White privilege and racial othering are systemic forms of cultural and social violence. Identifying such privilege as a hybrid form of violence provides enough probable cause to inflict some serious payback. Let the privileged suffer as we have suffered under them. Let the kids at Mercy Pictures be punished and made to suffer. Their white privilege cannot protect them.
In her wonderful little book of six short essays written under strict COVID lockdown conditions, acclaimed essayist and novelist Zadie Smith writes: "Suffering has an absolute relation to the suffering individual—it cannot be easily mediated by a third term like 'privilege'. If it could, then the CEO's daughter would never starve herself, nor the movie idol ever put a bullet in his own brain." (Zadie Smith, 'Suffering Like Mel Gibson,' in Intimations: Six Essays (London: Penguin Random House, 2020, p33).
Boy, have Mercy Pictures been made to suffer but does the punishment outweigh the crime? Something else is in play and it's not entirely clear what.
There is more to all this than just resentment and the politics of grievance levelled against perfidious art brats who refuse to play along. There is an enormous body of scholarly literature which has been taught to university art students over the past decade, and this seems to have informed much of the rhetorical bellicosity levelled against Mercy Pictures and People of Colour.
The explosive reaction to the show saw Critical Race Theory and Social Justice Theory freed from their intellectual straitjackets in the academy and a brutal and extremely effective grievance machine mobilised in social media.
An excellent new volume written by cultural theorists Helen Pluckrose and James Lindsay, Cynical Theories: How Universities Made Everything about Race, Gender, and Identity—and Why This Harms Everybody, was recently released by new independent publisher Swift Press (2020). In their book the authors note: "Critical Social Justice is neither a radical, new fight against social oppression nor a more sophisticated understanding of how society works. It is an unfalsifiable, ideological mess." Or as American author and political pundit Mickey Kaus sarcastically quipped, this ideological "mess" is the "Great Awokening" of millennials.
In Anglo-American philosophy, unfalsifiable propositions are meaningless assertions because their falsity, and therefore their truth, cannot be effectively determined. When the perlocutionary force of accusation replaces the certainty of verifiable fact; when accusations of white privilege are fired off against cultural offenders like Mercy Pictures and anyone who supports People of Colour; and in a volatile, toxic social media environment where the court of public opinion is always in session, how can the charge of cultural error be defended? It cannot.
Sincere apology is the only atonement and this must be enacted in the public theatre of contrition in which all tokens of power and privilege are handed over. This ultimately serves nobody because the cultural tensions between sameness and otherness are maintained, they are not diminished.
As I view it, People of Colour marked a determinate action by a group of emerging Gen Z artists who were willing to question the peremptory imperatives and the earnest social justice themes that have lately gained enough power to dictate what sort of art is culturally legitimate. People of Colour, and the extraordinary reaction it provoked, demonstrated that social justice issues cannot be relativised in the service of bad semiotics and lazy thinking about how signs and symbols actually work. Many of those who have abandoned Mercy Pictures do not get this but have cowered instead to the threat of cancellation.
People of Colour asserted that identity politics are not absolute, they are relative and a lot of people hate that idea. One other point is glaringly obvious: when all hell broke loose, the semiotic significance of People of Colour became one big violent combat zone.
Postcolonial Theory and Critical Race Theory—of the sort that informed the language of Spong's rebuke of Hurrell—entails philosophical themes that burgeoned in the midcentury writings of Emmanuel Lévinas (the face of the Other), Michel Foucault (systemic power and social violence) and Jacques Derrida (deconstructing sovereign discourse), to name the most recognisable. Postcolonial theorists and feminist critic Gayatri Spivak and Homi Bhabha also reached deeply into Deconstruction to lay down the intellectual ground of modern Postcolonial Theory. Their Postcolonial Theory had one simple efficacy: deconstruct the West. In the 1980s African American Harvard Law professor Derrick Bell refashioned Critical Law Theory and called it Critical Race Theory. Bell argued that United States law privileged whites over blacks.
All these theories constitute a significant body of serious scholarly activity, but the sort of Critical Race Theory that is taught to university art students in this country has effectively reduced the complex philosophies of mid-century white intellectuals and the non-white scholars that followed them, to a number of unfalsifiable assertions about othering and white privilege, to name a few.
When racism is combated by seeing it everywhere (cf Pluckrose and Lindsay, Ch. 5 "Critical Race Theory and Intersectionality: ending racism by seeing it everywhere"), this has serious implications for other art theories, such as semiotics. But binding the meaning of signs to racial and social hurt runs the risk of assigning to art a sort of flawed determinism from which ruthless forms of cognitive tribalism can easily emerge. The People of Colour fiasco has demonstrated that serious and legitimate conversations about the relationship between art, identity and meaning can quickly become one big tainted can of worms.
People of Colour was a whole bunch of signs. Whether intentionally or not, these signs and their gallery placement raised serious questions about how signs actually function. The fallout from the show demonstrated quite adequately what can happen when expectations about what art should say tears apart the symbolic fabric of everything that is recognisable. When signs become broken and their meaning is set adrift in a sea of mutability, then and only then will art become interesting.
Clearly, People of Colour caused offence to many people and the personal hurt that that entailed should be recognised. But the cancel culture hysteria that followed the show and the sudden invisibility of anyone who had previously supported Mercy Pictures, followed by a rash of atonements by those who did not escape the net, served only to enflame cultural differences, not placate them. No one, it seems, is in the mood to dispassionately consider what People of Colour might have actually achieved; nor to what extent the New Zealand art world is yielding to cultural imperatives that can only generate politically routine art with correspondingly short half-lives.
People of Colour has demonstrated how corruptible the semiotic relationship between reference and representation can become when art decries nuance. If we must live in a world in which determinate rules dictate how signs and images function, and that they must do so in ways that do not offend certain people—no matter how sincerely or how brutally those rules may be enforced in a public domain; no matter how extortionate and weaponised online cancel culture has grown; no matter how duplicitous the theatre of public atonement has become—then I will still go looking for art that fucks with preemptory expectations about what art must say and do. People of Colour has certainly done that.
Terrence Handscomb